What a great weekend had by all.  The weather was cool but but the winds were cooperative allowing for not stop flying all day and into the night.  We had a the largest number of people camping on site for the weekend.  We've had bigger swap meets, but there was plenty of deals going down with lots of airplanes and hardware going home with new owners. Participants came for all over to include Reno, Sparks, Carson City, Fallon, Fernley and Silver Springs.  NVRC came out both days and setup their rock crawling course…what a great bunch of guys and gals with some cool (R/C) rides.  One of the most exciting happenings was rookie pilot Steven G. of Reno who came out for his first day ever flying fixed wing R/C aircraft.  He flew solo more than a dozen times with a Cub and an E-Flite  Timber, and without any crashes. Steven was even a strong competitor in the Spot Landing contest.  Here are some of the highlights.
Spot Landing Contest: this was a very popular event with nearly every pilot participating.  It was fun to see pilots of various experience levels and their unique techniques to get their aircraft on target.  And with only 1.5 minutes per attempt allowed, many were pushed to the limits of their comfort zone.  Winners – 1st Bob Barnett,  2nd Jim Ellis, 3rd John Johnson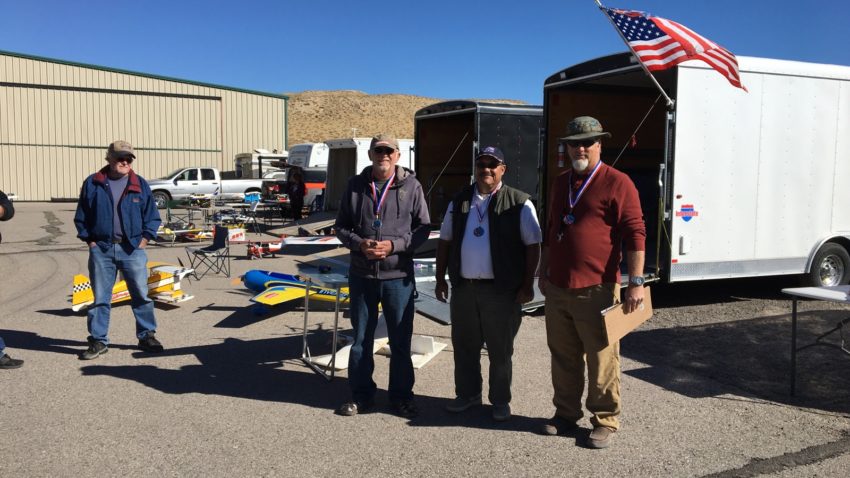 Bomb Drop Contest (Day): an HDRCC favorite, 5 pilots were ready to show their skills at dropping bean bags on the target.  No bulls-eyes this year, but the competition was close.  And with everyone having to complete 3 drops within the same 15 minute window it drone all 5 aircraft into the air at the same time making for a an exciting spectator experience.  Winners – 1st Brad Amussen, 2nd John Johnson, 3rd Nathan Drawdy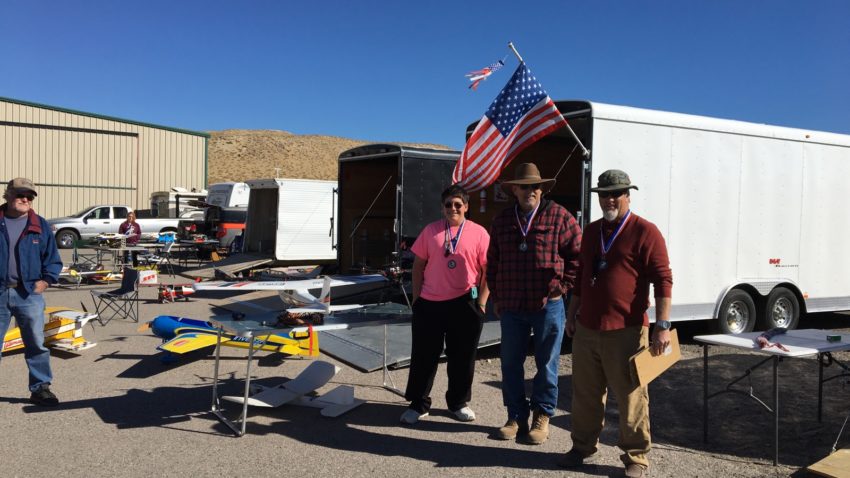 Airplane Drag Racing: "Fast & Furious" Aviation Edition is the best way to describe it.  These aircraft ran extremely fast side by side down the runway and with plenty of carnage, too.  Winners – 1st Joseph LaRosa, 2nd Bob Barnett, 3rd John Johnson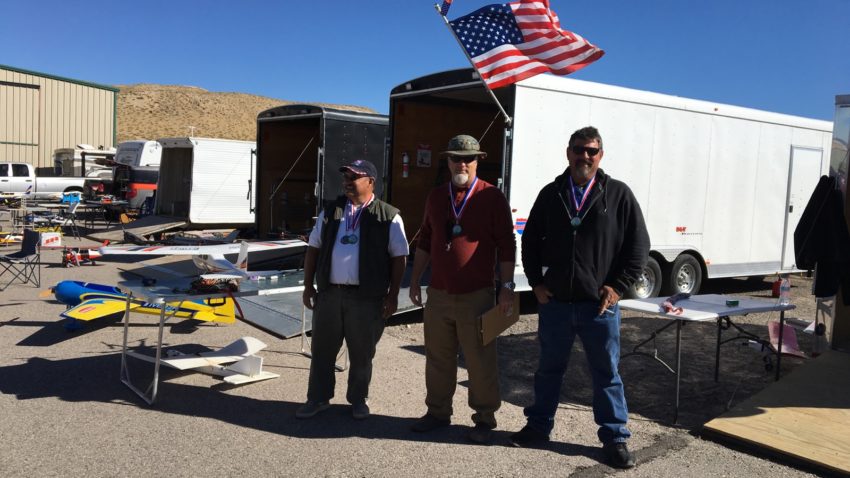 Bomb Drop Contest (Night): This was a first for us.  LED lit aircraft dropping chemlights onto an LED target.  This was a spectacular show.  Winners – 1st Brad Amussen, 2nd John Johnson, 3rd Nathan Drawdy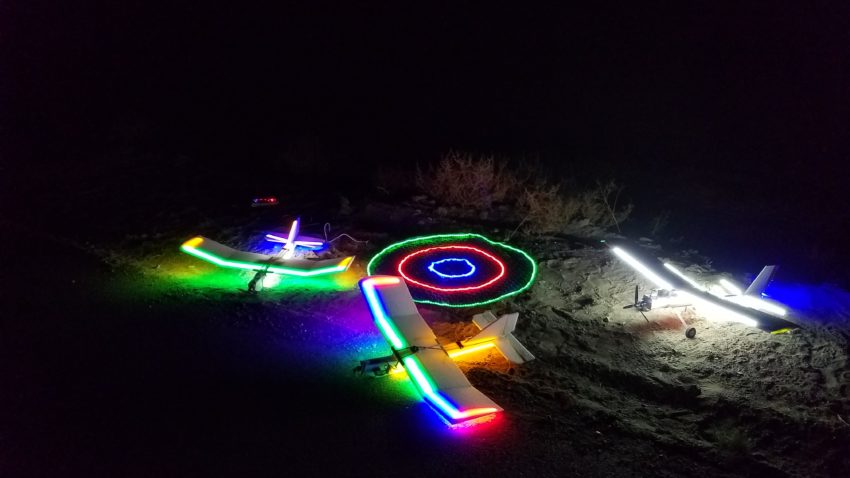 A HUGE thanks to everyone that made this event a success.  We are grateful to have people who spent many hours preparing for this event: Advertising – Tammy and Kevin; contest organization and judging – Jonathan, Nate, Joe, Brad, Mike, John; pilot registration and accounting – Robin. A special thanks to the wives that cooked burgers at lunchtime.
Will be posting more images and videos of the event in the upcoming days.