John McGrath of Candid Sky Productions will be at Drone Wars on July 12th.  He will have some of his super-impressive drones used for professional quality video production on hand and be recording some of the activities (from the ground).
http://www.candidskyproductions.com/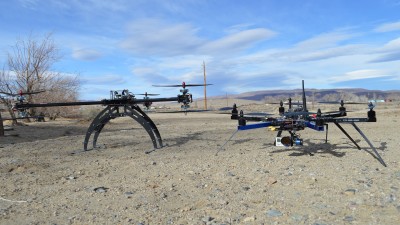 ---
Another special visitor on hand from Reno, built a drone and participated in the DARPA UAVForge Challenge in 2012 and of 140 teams, he was chosen as one of the 11 finalists.  Knows as team "Phase Analytic" in the UAVForge copetition, he will be bringing his drone to the event and he will be available for questions and conversation.
---
A third special guest announcement is pending!